Eligibility
Data

Management

The FitLyfe 360 Platform provides a  secure method for importing and managing program eligibility data. There is no need to employ an outside firm or group to process your eligibility data.  We can do it all through an easy upload utility.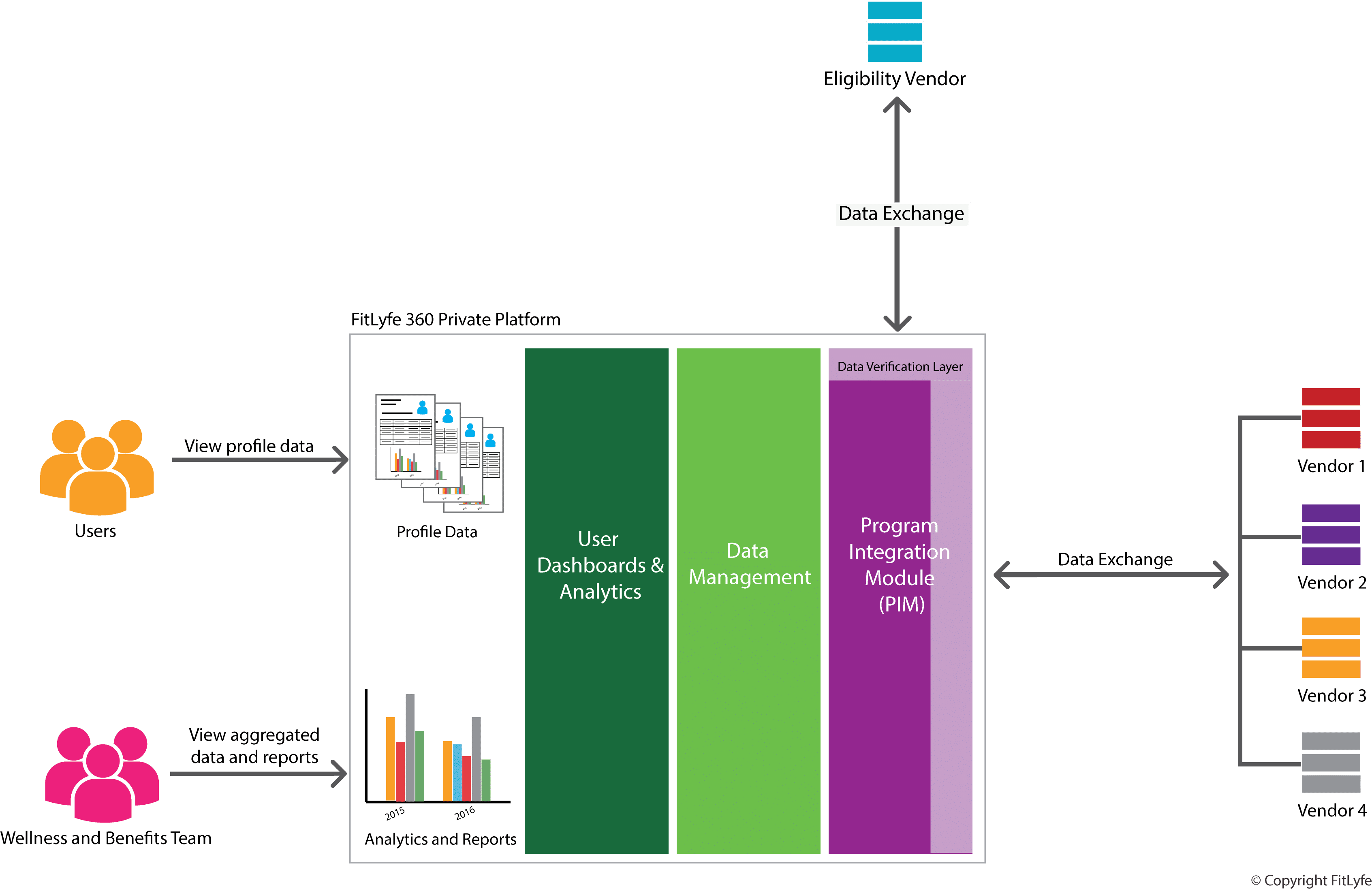 Member and Spouse
Identity

Management

FitLyfe 360's member segmentation allows members and their spouses to participate in programs, while protecting their individual rights to privacy.  This allows you to manage the program and them to participate, without worrying about unintended breaches between household members.  Remember, even though they may be married or domestically partnered, they are still entitled to HIPAA privacy protections.
Single

Sign On for Users

FitLyfe 360 provides a Single Sign On (SSO) configuration to allow easy member flows between various sites related to health and wellbeing.  By securing member credentials in seamless configuration, members do not have to keep track of multiple login identities, which promotes stronger utilization and higher member satisfaction.
Highly
Secure
FitLyfe takes a very serious position on the protection and security of member and customer data. Through this process, we have had to develop and adhere to a compliance matrix, which is geared to a single goal–preventing unauthorized access to our systems in any form and safeguarding all levels of data contained in our infrastructure.