What is
FitLyfe 360

?

It's the most agile and powerful wellness platform in the wellness industry, highly flexible, and designed to accommodate any wellness strategy (outcome, hybrid, full-health-contingent, and more.)

You'll never have to search for another health and wellness platforms and new vendors again. And if you change your strategy from year to year, no problem. You can configure and customize FitLyfe 360 without impacting historical data or be forced to search for a new wellness software vendor.
Wellness program
success

is in your hands

The FitLyfe 360 wellness platform is a comprehensive technology tool designed to help you implement your wellness strategy for your population. Customize, adapt, enjoy the fully flexible wellness platform: FitLyfe 360.
---
Looking for a
wellness platform

to run a successful wellness program?

FitLyfe 360 is a SaaS health and wellness private platform that simplifies health and wellness program administration. When you run your wellness program the FitLyfe 360, you get:
Unlimited access to the best of breed vendor services (biometric screening, care coordination, outcome based tracking, coaching, weight management, etc.), making it easy to design and manage your wellness program
Flexibility A 100 percent vendor-agnostic wellness platform, giving you ultimate flexibility to customize, brand, and manage the user-experience and your data
Interactive tools that support your wellness initiatives to increase program participation, promote health, prevent disease, increase productivity, and control healthcare costs. Add your own, or use the library of targeted engagement tools in the FitLyfe 360 platform.
A user-friendly experience for participants that provides one-stop employee access to health benefit program information to improve care and simplify the health systems experience.
Speed of service. Tired of antiquated wellness technology that frustrates employees and takes weeks to process data? FitLyfe 360 is optimized for efficiency. Process medical forms in real time. Upload biometric data in real time. And keep participants engaged with up-to-date incentive data.
Targeted and personalized health paths for your population and participants based on biometric and health risk assessment data, to promote healthy lifestyle habits and reduce the risk for chronic disease
Real-time and customized reporting tools for program managers to assess population health, choose the best interventions, and measure results
Mobile-friendly design, making it easy for participants and program administrators access data on a computer or any mobile device. No need to login to multiple systems to do one thing. Use the same account to change settings using your mobile device, tablet and desktop.
Health coaching tools and information to help health coaches identify risk factors for disease, readiness to change, and recommendations to improve individual employee health
Private and secure data protocols to protect personal health information and comply with all federal health information privacy regulations.
Incentive management that integrates with fitness tracking devices and apps to measure physical activity, simplify tracking wellness program participation, and makes it easy for program managers or human resource staff to administer an awards program
Time and cost savings without the need to develop work-arounds, piece together a platform with multiple vendors, or start a new vendor search when your contract ends,which are common problems with many health and wellness platforms. FitLyfe 360 consolidates many systems into one solution to save you time and money, and enhance the user experience.
Complete role-based admin-access to all the tools within FitLyfe360 platform, allowing you to customize and configure it any way you want.
Behavior change begins with the
FitLyfe 360

wellness platform

Do you want to create a culture of health, change lives, and create a healthier population?

The right wellness technology can help you accomplish your goals. And it's easier now than ever.

Here's why…

When behavioral psychology experts James Prochaska and Carlo Di Clemente developed the transtheoretical model of behavior change (American Journal of Preventive Medicine) more than 40 years ago, wellness was an emerging industry.

But besides a paper-based health assessment or biometric screening, most early corporate wellness programs didn't have a lot to offer.

Engagement was hard. Participation was low. It required more time and money to administer. Reports were difficult to decipher without a medical background. And that made behavior change and efforts to promote healthy lifestyle habits a challenge for wellness program managers.

Sound familiar? If you're struggling with challenges like these now, you're not alone. But it doesn't have to be that way.

Three things happened that transformed the wellness industry, gave program participation a boost, and made it easier to promote health, prevent disease, increase engagement, boost productivity, and control healthcare costs…the Internet and mobile phones.

And then came FitLyfe 360.
Connect

with your population
Wondering how to connect with your population? When you use the FitLyfe 360 platform, it's easy to communicate with participants. And it's easy for participants to tap into health information and get wellness program updates anytime, anywhere. Think about this:
An estimated 95 percent of all adults in the United States own a cell phone…most own smartphones, according to the Pew Research Center.
About 63 percent of all Internet traffic (2 trillion sessions a year in the U.S.) happens on a mobile device, according to the Harvard Business Review.
People search for information about heart disease, diabetes, depression, and high blood pressure about 3 million times a month, according to Google analytics. And that's just a fraction of health information people are looking for.
Is your wellness platform
web-based

, mobile-friendly, and easy to navigate?

Your chances of reaching your population to promote healthy lifestyle habits is a lot higher when you use wellness technology  software like FitLyfe 360 to do things like:
Send an email or a text message with a reminder to exercise, drink more water, or improve sleep.
Update your portal page about an upcoming health challenge or wellness program event and push the information out to participants.
Provide access a library of interactive health challenges, health information, and resources about lifestyle change and disease management
Automatically reward activities and participation with wellness incentives
Make it easy for a participant to get biometric and health risk assessment to share with their doctor
When you meet people where they're at and communicate with them in familiar ways (Internet, email, mobile devices) using FitLyfe 360, you'll encourage people to move through the transtheoretical model of behavior change for better health, like this:
Precontemplation: "I'm just fine the way I am. I don't really need to change my diet or exercise habits," Then the participant gets an invitation to complete a health risk assessment.
Contemplation: "Maybe I should do something about my health in the next six months. That report says I'm at risk for a long list of chronic diseases and health problems." A personal health assessment helps the participant identify risk factors and areas for improvement.
Preparation. "I need more information about how to improve my diet, be more active, and make healthier lifestyle choices. I'm going to do something about this in the next 30 days. I'm ready."The top wellness platforms provide Information to help participants engage and begin developing a plan to change.
Action. "I'm eating healthier and get at least 30 minutes of exercise a day. I've even got an appointment to see my doctor for a checkup. It hasn't been easy over the last six months, but I feel better than ever." Wellness program initiatives delivered through a corporate wellness platform help the participant take action, be accountable, and measure progress.
Maintenance. "Healthy eating habits, regular exercise, and smart lifestyle choices are part of who I am. I want more people to know they can do this." Top wellness platforms provide an experience that helps a participant stay engaged and develop long-term healthy lifestyle habits.
Know the cost of
preventable disease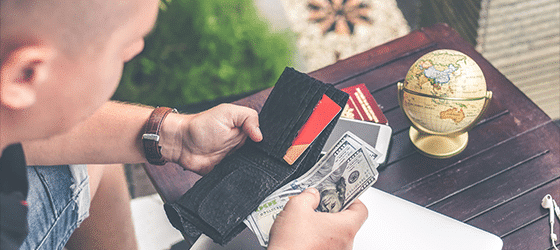 If you're a C-suite executive tasked with boosting revenue and controlling costs, what's one of your biggest expenses?
For a lot of organizations, it's the cost of a less-than-healthy workforce that includes higher health plan premiums, missed days at work, more absenteeism and presenteeism, stress, burnout, and turnover.
How much do you spend on healthcare? How much does your corporate wellness platform and programming cost? And how much could you save if you could reduce preventable disease among your population? Think about this:
About 90 percent of $3.3 trillion of annual healthcare costs in the United States, is spent on treating preventable chronic diseases, according to the Centers for Disease Control and Prevention. Well-designed employee wellness platforms should make it easy to identify your population health risks.
Heart disease and stroke top the list. Combined, they claim the lives of about 895,000 people a year and cost $330 billion in healthcare costs and lost productivity, according to the CDC.
With more than 30 million adults living with diabetes, and another 84 million with prediabetes, this chronic disease costs $237 billion a year, according to the CDC.
Treating health problems associated with obesity costs about $147 billion a year. About 70 percent of all adults in the U.S. are overweight or obese, according to the National Health and Nutrition Examination Survey.
Did you know the average worker moves less than 3,000 steps per day. Lack of physical activity can take a toll and costs an estimated $117 billion a year, according to the U.S. Department of Health and Human Services. Yet, the best medicine is free: move.
Smoking and excessive alcohol use add to the bill. Combined, smoking and alcohol cost an estimated $287 billion in healthcare costs, according to the CDC.
Healthy lifestyle

habits for population health start here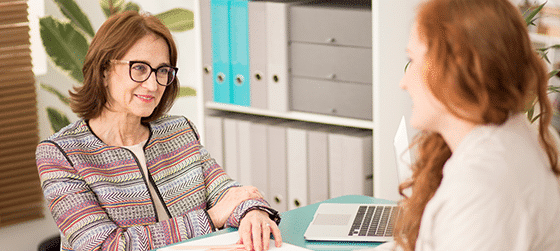 If you want to create a culture, improve population health, and control healthcare costs, old-school wellness programs aren't enough anymore. You need a better way to:
Identify individual and population health risk factors for chronic disease
Engage participants to adopt healthier lifestyle habits, get a checkup or screening, eat healthier, be more active, and more
Launch targeted wellness initiatives or interventions to address common health risks
Connect participants with health coaches and healthcare providers
Make it easy for participants to access personal health plan information and share it with their healthcare team for better care
Provide easy-to-understand, patient-education content
Motivate participants to get involve, engage, change behaviors, and inspire others
Create a customized experience for your employee wellness program or clients you serve
Measure population health progress from year to year, and give individual participants easy access to their own data to measure personal progress
If you want to run a wellness program like this, you need a wellness software that allows you to fully integrate your ideas, programming, and population health data for the best possible outcomes.
Where do you find a wellness platform that's powerfully simple? FitLyfe 360.
When you integrate your wellness program with FitLyfe360, you get everything you need to run an effective wellness program, including:
It's the most customizable corporate wellness platform environment designed to facilitate change…
The kind of change that saves healthcare costs.
The kind of changes that boosts engagement.
The kind of change that improves productivity.
And the kind of change that ultimately saves lives.
Looking for a
wellness platform

to achieve your population health goals?

When you run your wellness program with FitLyfe 360, you're more likely to achieve the kind of results published by Harvard Business Review and the American College of Occupational and Environmental Medicine like:
A reduction in medical costs of about $3.27 for every $1 spend on wellness programs.
A 28 percent savings in reduced sick leave
A 26 percent reduction in medical costs
An 18 percent reduction in absenteeism
A savings of $264 per employee, per year, for on-site wellness programs
70 percent fewer sick days for employees participating in wellness programs than those who opt out
If you're looking for employee wellness platforms with customizable features, proven engagement tools, advanced reporting capabilities, seamless integration with our existing software, and unmatched customer service and response time in the wellness industry, choose FitLyfe 360.
The
FitLyfe

difference

Looking for a customizable wellness platform for your population to drive engagement, simplify program management, and get results?
Schedule a demo today.