Looking for an incentive management program to manage points, rewards, and prizes for wellness program participation?
Online incentive programs can help you achieve your wellness goals and improve population health.
But they're not all created equal. Many use a one-size-fits-all design. That's a problem that doesn't always allow for customization to achieve the best results.
It's a problem we decided to solve by creating customizable online incentive programs that:
Save you time developing and administering your incentive management program
Make it easy to manage wellness points, rewards, and prizes
Allow you to set point values for wellness goals, activities, and health outcomes
Automate the process of keeping track of points, awards, participation, and wellness goals achieved
Simplify the process of redeeming wellness points for financial awards, gift cards, products, and services
Accommodate your incentive management program design (outcome-based, activity, based, health points)
What
incentive management

program is right for your organization?

Here's what you need to keep in mind:
Every population is different.
Every wellness program is different.
Points, incentives, and rewards that motivate one population might not be the same for a different population of employees.
There's more than one incentive management model for wellness programs.
If you want to run an effective wellness program, you need an incentive management program that's easy to use, customizable, and meets the needs of your population.
For example, if your population primarily includes desk-job officer workers, incentives to motivate them might be entirely different from a population of construction workers or police officers.
Or if you operate in multiple locations with different types of employees, you need a customizable incentive management program that allows you to engage employees in different ways.
Or if you want to require your population to complete specific wellness tasks or achieve measureable health goals, your incentive management program needs to be able to accommodate that.
Makes sense, right?
When you combine the right corporate wellness incentives with the right incentive management program for your population, you'll be well-positioned to increase engagement, promote health, prevent disease, increase productivity, and control healthcare costs. Isn't that what you want?
Corporate wellness incentives

to increase engagement

Ever wonder what incentives increase engagement, motivate employees to make healthier choices, and create the kind of buzz to develop a culture of health?

It might not be what you think.For a long time, corporate wellness incentives often included things like: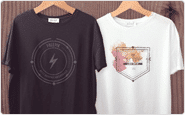 T-shirts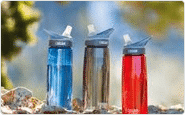 Water bottles
Pedometers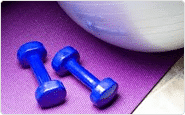 Low-cost fitness equipment
Maybe those were incentives that motivated employees to get a biometric screening, complete a health risk assessment, change their diet, attenda health coaching session, or lose weight. These types of incentives aren't as effective anymore. But that doesn't mean wellness incentives don't work.
Connect wellness incentives with a
tangible benefit
When you connect wellness incentives with a tangible benefit based on your strategy (well-being, outcome-based, or a hybrid of the two), your population is more likely to engage and participate.
For example, if a participant completes a specific health challenge, achieves a specific health goal, or a combination of the two, many wellness programs offer incentives with a tangible benefit such as:
Health insurance premium discounts
Health insurance premium credits
Contributions to a health reimbursement account
Contributions to a health savings account
Here's what's interesting. It's possible run an effective wellness program with high levels of participant without tangible incentives. It's not the only reason employees are willing to make lifestyle choices to improve their health. You may not need an incentive program if you have a strong culture of health sponsored by the highest levels of leadership in your organization.
Boost participation with
financial incentives
But if you are interested in leveraging the power of wellness incentives, this will give you an edge.
New research suggests the most effective company health incentive programs reward effort, points, and participation with financial incentives…as in cash, paid vacation days, and healthcare premium discounts.
But the big winner for corporate wellness incentives that promote health and boost engagement: gift cards.
In the study, employees were asked to participate in a six-week health challenge. The incentive to complete the challenge: A physical prize, cash reward, or gift card.
About 60 percent of employees chose the cash reward. Only 30 percent selected the gift card incentive. And just 10 percent chose the physical prize.
Even though the cash prize engaged the most people. Gift cards had the biggest impact on outcome. In the study, those who chose the gift card incentive were 25 percent more likely to complete the challenge than the other two groups.
Would you like to see a boost in participation and a 25 percent increase in employees adopting healthier habits? It may be time to take a closer look at your incentive management program.
The trouble with cookie-cutter
wellness programs
If you're using one of those cookie-cutter online incentive programs, it might be hard to change, adapt, or adopt a new incentive management model to motivate and engage your population.
It may even be a big waste of money. Many wellness incentive programs simply pay people to register, but that's wasteful spending, especially if the participant never actually makes changes to improve health.
But it doesn't have to be that way.
You could try and create your own incentive management program, collect self-reported data, track physical activity, manually compile the results, or develop a complicated work-around to do something your current incentive management program can't.
Or you could choose the FitLyfe Online Incentive Management program, specifically designed to accommodate your incentive management model for the best results possible.
It Pays to be
Healthy
We offer financial and point-based incentives to participants based on biometric health results and program participation. Incentives can help drive participation up for your wellness programs.
Are you ready to increase participation rates, create a healthier workforce, and control healthcare costs?
The FitLyfe Incentive Management Programs are fully customizable and designed to accommodate your incentive management model, including:
Outcome-base Incentives

with Alternative Standard

Outcome-based incentives are earned when the user attains a specific health outcome (such as not smoking or attaining certain results on biometric screenings).

An example of this would be measuring test results for blood pressure. Participants within the healthy range (below 120/80) would receive an incentive, and those not in the healthy range (120/80 or above) would be required to take additional steps to improvement to receive the same reward or incentive.
Health Contingent

Outcome

Here's another incentive management model that works for some populations and wellness programs: the health contingent outcome model. Instead of basing incentive awards on a single outcome, the incentive or reward is tied achieving a series of requirements. For example:
Achieving a normal or healthy ranges for at least 3 out of 5 measures on a biometric screening
Maintaining a healthy Body Mass Index and achieving a minimum health score
Exercising at least 30 minutes per day, along with participating in selected wellness activities
The health contingent outcome model can be an effective way to motivate participants and adopt healthy lifestyle habits at the same time.
Activity Based

Incentives

Activity-based incentives are earned when users participate or complete an activity related to a health factor. This does not require an individual to attain or maintain a specific health outcome that is medically measured. Examples include getting regular physical activity, making healthy food choices, attending a health-related event, an annual screening, or completing a health risk assessment.
Health Points

Management

Centralized Health Points is an incentive management program integrated within the platform. Members receive points based on activity-related outcomes such as completing a fitness challenge. Program points can be imported from any wellness program vendor. Users can redeem points for prizes and administrators can set the point value of each program upon completion.

The FitLyfe 360 wellness platform supports every one of these incentive management models to help you achieve better results from your wellness program efforts.
Need a
customizable incentive management

program?

Let's talk. If you have any questions, give us a call or contact us a free demo.